SAFESpaces Community Table
The SAFESpaces Community Table was founded with the mission of providing healthy foods and healthy food choices to the local under-served community.
The Concept? We're passionate about food and the way it can draw communities together. Our highest and first priority is to provide all residents of the Detroit and surrounding metropolitan area, an opportunity to share in that same communal experience regardless of economic means or limitations.
Our culture conscious programs target underserved neighborhoods by bringing high-quality nutritious foods into the homes and onto the tables of local community members. We've partnered with local like-minded grocers, food manufacturers, donors and volunteers to make sure all community members have a seat at the local table, through weekly food distributions of purchased or donated foods.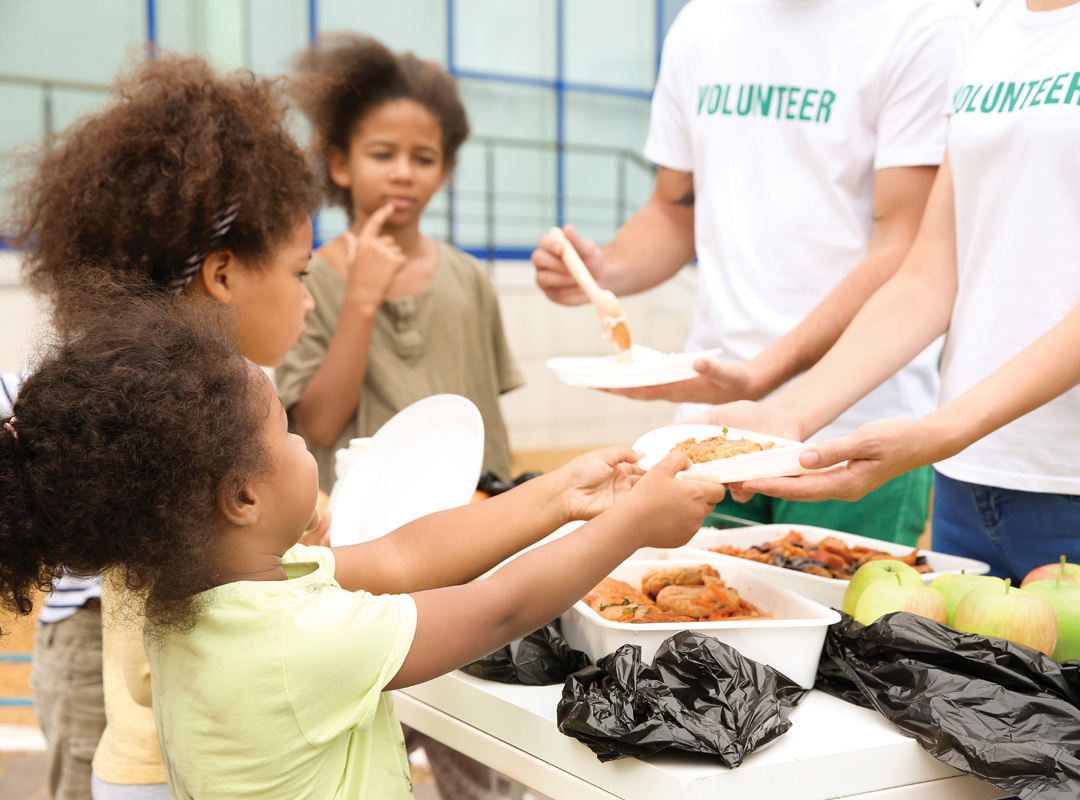 Educators who regularly see children come to school hungry describe seeing a long list of associated effects, including an inability to concentrate (88%), a lack of motivation (87%), behavioral problems (65%), illness (53%) and poor academic performance (84%).
SafeSpaces Mobile Table
Here at SAFESpacesK12, some of our favorite memories are times we shared a meal with friends and family. We want families that may be facing economic hardships and uncertainty as to where their next meal will come from to have that same opportunity. As a way of inspiring conversations about healthy eating and wellness education, each weekly food distribution will include well-balanced meal suggestions, recipes with all necessary ingredients, in addition to supplemental food assistance. These weekly guides will also provide easy-to-follow step-by-step meal preparation instructions.
Our programs partner with local neighborhood schools to offer ongoing food assistance services to undeserved students and families. We distribute on-site, weekly.
SafeSpaces Backpack Snacks
Designed as a means to provide additional support for recipients of a free or reduced-fee lunch plan, our SAFESpaces Backpack Snacks program ensures that students have access to healthy and nutritious snacks not only during school hours, but also on weekends.
The SafeSpaces Community Kitchen
Mindful meal prep and cooking doesn't have to be complicated. We've partnered with local community groups and restaurateurs to offer free health-conscious cooking classes. During these classes, community members will be able to experience proper food preparation techniques firsthand, and have a chance to ask questions about recipes, ingredients, food safety and healthy eating.
SafeSpaces Grocery Guide
Making healthy and smart food choices while navigating one's way through the supermarket is a challenge even for the best of us. We've partnered with local grocers in the Detroit and surrounding communities to provide healthy food options for shoppers with a limited budget, as well as recipients of government aid.

145 S. Livernois Box 350
Rochester, MI 48307
833-777-2237
(833-sspaces)